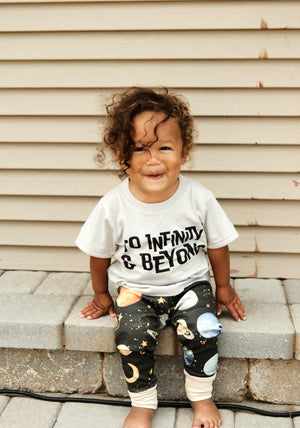 Welcome!
We are so happy you're here! We are a handmade shop specializing in unique cute + cozy pieces for you and your babes! We hope you find what you're looking for.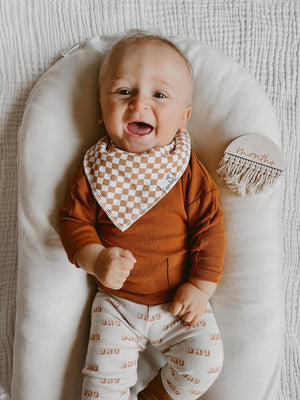 Please Note
PLEASE NOTE: Our Rad to the Bone Collection is a PREORDER and will ship no later than the last week of September.

As always, it is our top priority to get your orders out as soon as possible. We will do our best to make this happen! Thank you for shopping small and understanding keeping up with growing as a small business ❤️
•Please remember all prints have a limited quanity and most will not restock!•
-we are unable to accept any returns or exchanges for the foreseeable future.  Thank you for your understanding.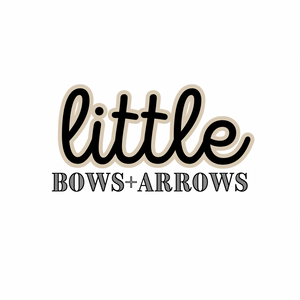 Meet the Maker
Hi, I'm Shaina! Mama to three little boys who have been the running force behind this brand. I wanted to make cute clothes for my boys but also wanted them to stay cozy. Voila! I strive to find the softest materials, mostly organic, and bring fun prints you can't find just anywhere. I love supporting other small shops + thank you for shopping mine ✨